Wow! What a year 2020 was. It was filled with challenges and strife, but throughout the year, all of us here at Horizon saw our residents and communities come together to try to make each day just a little bit brighter. This past holiday season, Horizon wanted to give back to those in need during these unprecedented times.
That is why our communities decided to partner with local charities and hold a holiday food drive! It was very encouraging to see so many participate, and we can't thank the communities enough for their contributions!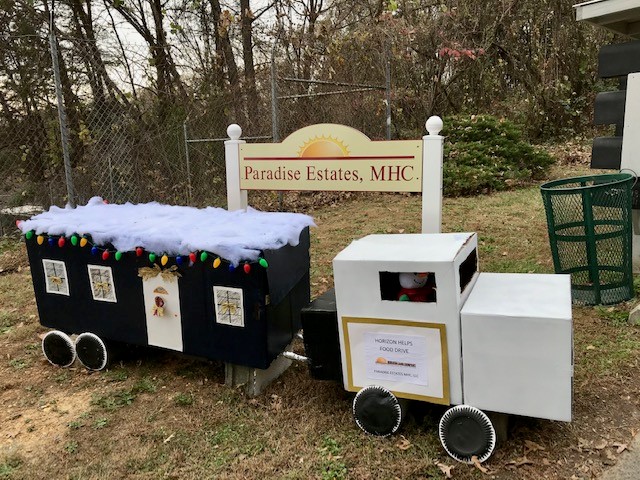 One of the fun things we did to help get things going was to let each community office team design their own donation box.
The decorated boxes we saw were very creative! There were turkey boxes, some that looked like gingerbread houses, and some that looked like presents. There was even one that looked like a mini version of a home that could be in any one of our amazing communities! The amount of effort and care that went into each of these donation boxes is truly appreciated by all involved!
In total, our communities collected nearly 3300 pounds of food for local charities! That's almost two TONS! 
Here is a collage we put together of some of the donation boxes: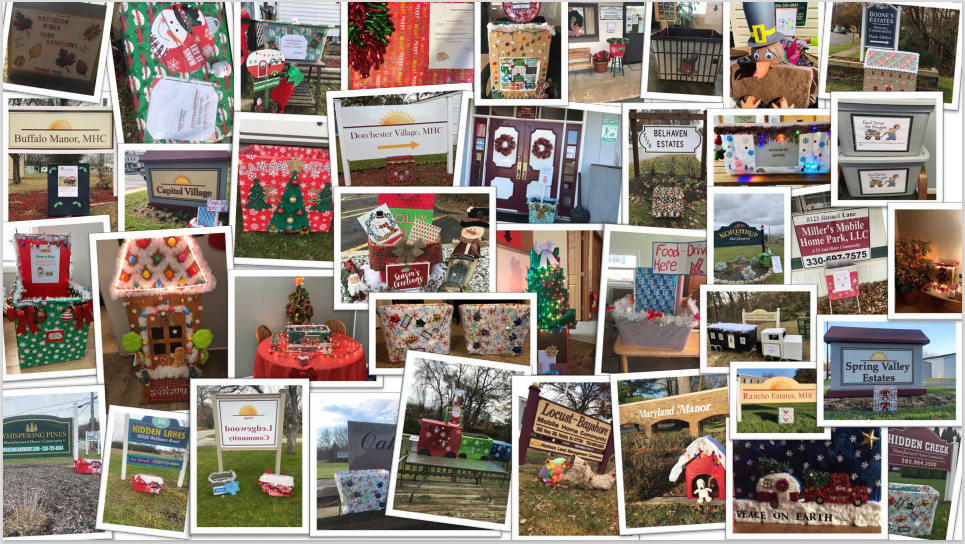 Though 2020 was quite the rough year, we are happy that we could do our part to provide happiness to so many people this past holiday season. Here's to a great and generous 2021!